Spring beauty is upon us! When we think of spring we think of flowers blooming, plants growing and ice melting off the lakes. It is a season of inspiration and growth in the Brainerd Lakes Area, where nature is abundant. Find multiple easy Spring outdoor adventures and beauty ideas in this blog.
There are so many spots to adventure in the area where you can immerse yourself in the fresh beauty of spring. Two of our favorites being the Northland Arboretum and the Brainerd Rotary Park. The Northland Arboretum encompasses more than 500 acres of beautiful gardens, native grasses and plants, nature trails, a 200-acre jack pine savanna, forests, and wetlands. This oasis in the middle of a busy city has been designated as an Important Bird Area (IBA), what better spot to bird watch? While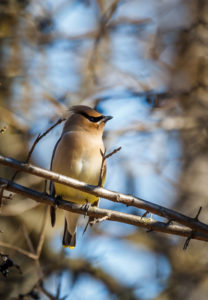 adventuring through the Northland Arboretum you can find a beautiful scenic overlook at the top of the "Big Ben" trail. Brainerd Rotary Park is also becoming a popular place for bird watchers and enthusiasts. Brainerd Rotary Park allows you to explore 38 acres of land and 1,400 feet of Mississippi River frontage while spotting many distinct species of birds. 
As the temperatures change, so do the leaves on the trees. Another wonderful place to be surrounded by nature's beauty in the trees is the Crow Wing State Park. What was once the Old Crow Wing Town Site, at the confluence of the Mississippi and Crow Wing Rivers, now thrives with present-day vegetation consisting of oak forest with aspen and red, white, and jack pines and prairie and wetland openings. As you hike or bike through the fresh spring beauty, informational signs share the story of the historic frontier town.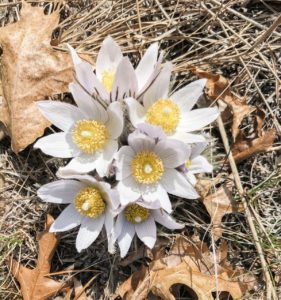 Every spring, Minnesotans excitedly await the first blossoms of our state's native flowers. The trails at Pillsbury State Forest meander through heavy forested areas where you are likely to see evidence of a variety of wildflowers, including the yellow lady's-slipper. Water lilies, coneflower, native orchids, and ferns can be found at the Northland Arboretum. 
For those who are brave enough to test the spring Minnesota water temperatures, kayaking and canoeing are great spring adventures! Launch in at Kiwanis Park and take in the Mississippi beauty while paddling downstream to Crow Wing State Park. A new canoe/kayak trailhead launch, offering a sandier and safer launch with a convenient loading zone will be coming to the Mississippi River in Brainerd. This is expected to be done by 2023. You can also find canoe access to the Mississippi River at the Mississippi River Overlook Park, accompanied by beautiful trails and picnic tables for your convenience!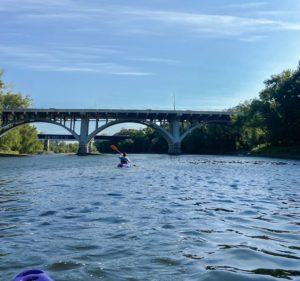 While we think about hiking the Northland Arboretum, biking through the Crow Wing State Park, admiring the fresh flower blooms, or kayaking down the Mississippi River, we cannot help but get excited for the new adventures spring brings!