The weekly birding report for the Brainerd Lakes area is provided in partnership with Visit Brainerd and local guide and naturalist Judd Brink.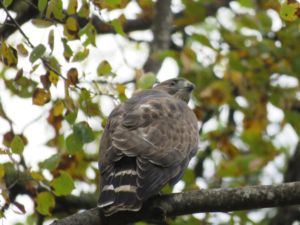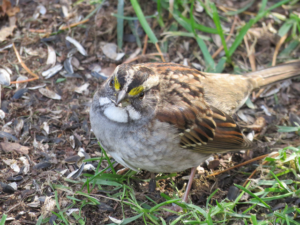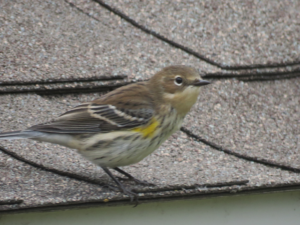 Pictured left to right: Broad-wing Hawk, Yellow-rumped Warbler and White-throated sparrow
Thanks to everyone who follows the weekly birding reports for the Brainerd lakes area and my birding adventures.
Birds observed this past week in the Brainerd Lakes area include: Bald Eagle, Turkey Vulture, American Kestrel, Cooper's Hawk, Sharp-shinned Hawk, Red-tailed Hawk, Osprey, Raven, Common Loon, Trumpeter Swan, Canada Goose, Mallard, Woooduck, Hooded Merganser, Rinn-neck Duck, Ring-billed Gull, Herring Gull, Orange-crowned Warbler, Yellow-rumped Warbler, Eastern Towhee, American Robin, Eastern Bluebird, Northern Flicker, Red-bellied Woodpecker, American Goldfinch, Harris Sparrow, Junco, White-throated Sparrow, Northern Cardinal, Chipping Sparrow, Song Sparrow, Red-breasted Nuthatch, Phoebe, Wild Turkey, Pileated Woodpecker, House Finch and Mourning Dove. Happy Birding!
Rare Bird Alert:
This past week a new state record was set by a Cassin's Sparrow visiting the Two Harbors area along the Northshore! This is a bird that is usually found in arid areas of the southwest. During the fall and spring bird migrations rare birds are often found and reported. Keep an eye and ear out for anything strange or uncommon during the fall season.
Please report any unusual birds to Judd Brink via email. Please include a photo and or a brief description in the email if possible.
Go birding today and use our birding kits which are available for your birding convenience during your stay in the Brainerd Lakes area. Find more information on the Bird Watching.