The weekly birding report for the Brainerd Lakes area is provided in partnership with Visit Brainerd and local guide and naturalist Judd Brink.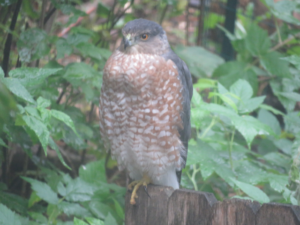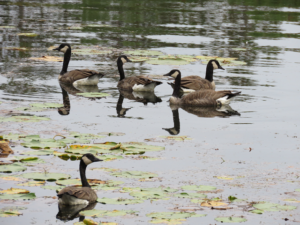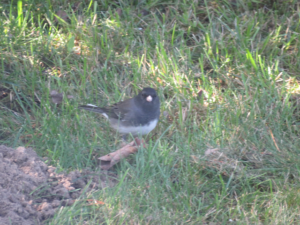 Pictured left to right: Coopers Hawk, Geese and Junco
Thanks to everyone who follows the weekly birding reports for the Brainerd lakes area and my birding adventures.
Birds observed this past week in the Brainerd Lakes area include: Bald Eagle, Turkey Vulture, Osprey, Cooper's Hawk, Sharp-shinned Hawk, American Kestrel, Red-tailed Hawk, Trumpeter Swan, Common Loon, Woodduck, Mallard, Goose, Ring-neck Duck, Common Merganser, Common Goldeneye, Sandhill Crane, Northern Flicker, Pileated Woodpecker, Red-headed Woodpecker, Raven, Towhee, Junco, White-throated Sparrow, Yellow-rumped Warbler, Nashville Warbler, Robin, Cedar Waxwing, House Finch, Red-breasted Nuthatch, Morning Dove, Goldfinch, Chipping Sparrow, Song Sparrow, Northern Cardinal, Bluebird, Phoebe and Catbird. Happy Birding!
Hawk Ridge Update:
The best day from the past week was September 23 with 10,481 birds! The biggest day of the year thus far.  A few of the high counts from that day include:
Sharp-shinned Hawk: 1,620
Broad-winged Hawk: 8,314
Bald Eagle: 250
American Kestrel: 109
Looks like a very good year I would encourage you to make a day trip to Duluth for the bird flight and fall colors; winds from the NW will provide the best viewing opportunity.
Please report any unusual birds to Judd Brink via email. Please include a photo and or a brief description in the email if possible.
Go birding today and use our birding kits which are available for your birding convenience during your stay in the Brainerd Lakes area. Find more information on the Bird Watching.