2020 Fishing Opener Preview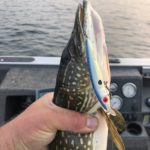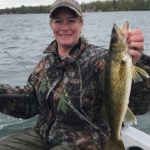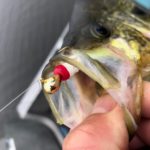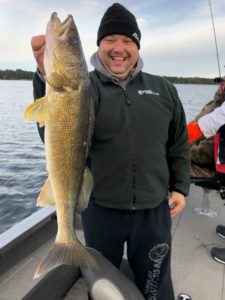 Fishing opener is going to be a very strange one indeed. With the suggested traveling restriction and this big cold front coming in, the lakes could look way different than previous years but that doesn't mean they aren't going to be biting!
This isn't the first year we have had to deal with cold temperatures on opener. One thing we do have going for us is the fact that our local lakes have been ice free for some time and we have ample weed growth in many locations so my program is going to be a fairly simple one, play connect the dots with my way-points. My GPS is going to be my best friend this year searching out my locations being that I am nearly 100% a weed walleye fisherman. There are several things about weeds this time of the year, they hold heat, which in turn holds bait but also allows for cover and camouflage for walleyes to ambush their prey and with this cold front coming in, I have a strange feeling weeds are going to be full of several post spawn walleyes.
I am going to be set up for several techniques this year because, just like every cold front I am not sure what this one is going to do to the fish. I will be set up with the new Rail Shad from Salmo to cast into shallow areas from day break to sunrise making long casts to the spots to stay as far away from the fish as possible. I will also have some shallow suspending jerk baits set up as well as some plastics. One of my favorites is the locally owned Juice Bait Swimmer. After the early bite dies off, I will start connecting the dots trolling minnow style baits. If it is calm, I will be using a planer board if its choppy, I will hand hold the rod and fish behind the boat. Once I find some fish in an area, I will go back and toss the Juice Baits Swimmer back at them and try to pick off the active ones. Once they quit or I don't get any bites after 15 minutes, I will then hit them with a slip-bobber with a shiner.
I am going to continue hitting my way-points until about 10ish (or the fish tell me differently) and then move into bluegills and crappies. Despite the cold front, both gills and craps should be fairly shallow. I will be hitting crappies with a combination of jigs with plastics and a #6 Aberdeen hook with no weight under a bobber. I have noticed as the crappies near the spawn and a cold front comes through, sometimes the bite will transition into a live bait bite rather than the more aggressive plastics presentation. With bluegill I will be throw a combination of tungsten ice jigs tipped with waxworms and the same gold Aberdeen hook with a 1/3 of a night crawler. Look for the bluegills to be just a tad deeper than the crappies but generally in the same locations.
When the MDNR implemented the catch and release season for bass, I smiled and that is exactly what I am going to target mid-day. I will be tossing several different presentations towards them but one that I am going to use the most is a whacky worm. Largemouth have a hard time saying no to the slow sinking worm. I will also be prepared with a jig and craw, a spinner bait, a Big John jig with a 6 inch plastic worm and several other option in my tackle bag. Look for the largies to be staging fairly shallow near a mucky bottom and/or cabbage.
From about 4 and as we proceed into the evening, I will be reversing my walleye presentations and hit many of the same locations I caught fish in the morning hours. I fully plan on catching several incidental pike along the way. I am not one to shy away from a good pike feed and if you like to keep them, keep in mind we still have the special regulations in the area that allow you to keep uo to 10 pike. You can keep pike under 22 inches with the protected slot of 22-26 inches and you are allowed 2 over 26 inches. Now we do have several lakes in the Brainerd area that do have special pike regulations so make sure you check it out with the MNDNR regulations before you start keeping them.
Despite the cold front, I expect the fishing to be very good for everything. No matter where you are at, stay healthy, practice social distancing and lets hope we can get back to as close to normal as we can so you can visit us in the beautiful Brainerd Lakes Area!
Nate Berg
Nate Berg Fishing Guides
218-821-9488