At BIR Wednesday Nights Are For Drag Racing
Brainerd, MN—On Wednesday night, people will travel from the Twin Cities, Bemidji, Fargo, and all points in between. They will drive, or tow, vehicles to Brainerd International Raceway for a chance to spend the evening drag racing on the same world-class dragstrip that hosts the annual Lucas Oil NHRA Nationals.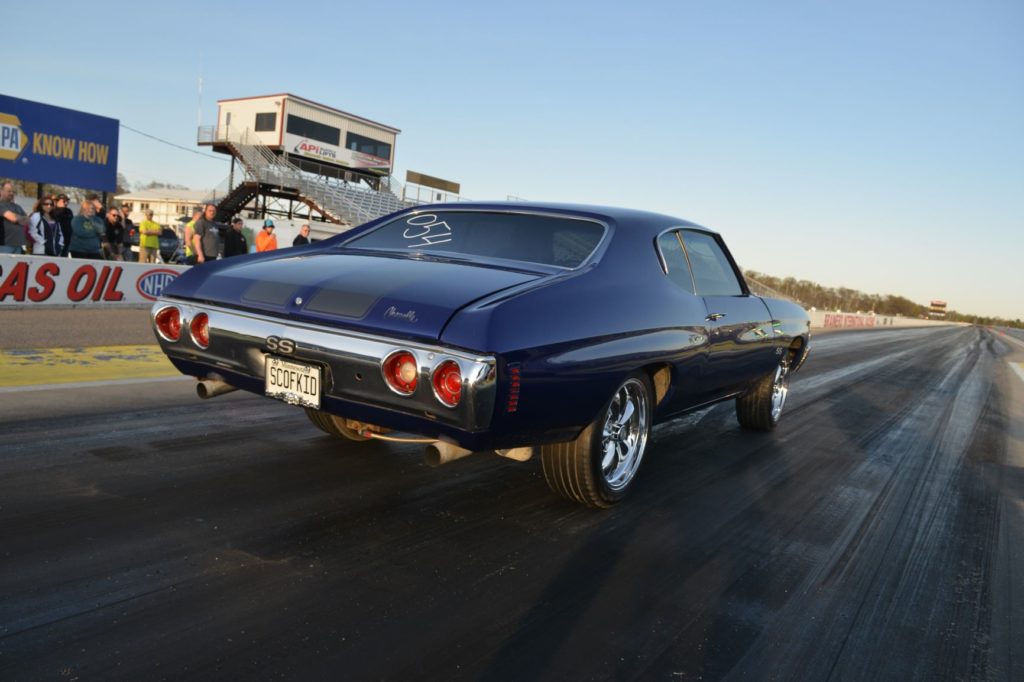 Wednesday, April 28, is the first of nine Wednesday Night Street Legal Drags this season at BIR. It's a "run what you brung" program for anyone who brings a street-legal car, truck or bike to BIR. For $25, entrants can make as many runs on the dragstrip as time allows.
During any given Wednesday Drags, most of the participants are on the dragstrip, but many others are on a course set up for either autocross or drifting. BIR alternates between the two; Wednesday's Street Legal Drags will include drifting.
Drifting involves a course where drivers spend most of the time in controlled skids. It's hard on their tires but drivers will tell you that it's a ton of fun, and addicting. Autocross is a timed event where drivers navigate through a cone-lined course, with penalty time added for cones that are knocked over. It's challenging and very competitive. For those who want to try their hand at autocross or drifting, BIR has experienced drivers on hand to give them pointers.
Back on the dragstrip, the track will be set up for drivers to use the burnout box, the light tree and the scoreboard. There's even an announcer calling all the action over the public address system. For those who are new to the sport, BIR's drag crew is available to answer questions and provide help.
The front gates open at 4:00 p.m., with racing starting at 5:00 p.m. and going until dusk. The cost for spectators is $5, and $25 for drivers who can then try both types of driving. A helmet is required as well.
The dates are: April 28, May 12 and 26, June 9 and 30, July 14 and 28, and Sept. 1 and 8.
Entering its 53rd season, BIR is one of North America's largest racetracks, featuring a world-class quarter-mile drag strip and two road courses, which allows BIR to showcase drag racing, road racing, drifting, autocross, watercross and more. BIR also has 300 acres for rustic camping, 164 full-service RV sites and 12 on-site condos. BIR is about 120 miles north of the Twin Cities. For more information, call 1-866-444-4455 or visit www.BIRMN.com.
Plan your mid-week get away to Brainerd and learn more about lodging, attractions and events at visitbrainerd.com.