Chrysalis Cosmetic Injections and Permanent Makeup Services, LLC
Chrysalis provides skin rejuvenation & cosmetic procedures for women, men, and teens in the Brainerd Lakes Area.
What is your skin concern? Aging? Unwanted hair? Acne or acne scars? Spider veins?
Chrysalis can help.
We have the skills and expertise in anti-aging, lasers and permanent makeup to make your skin look younger, smoother and more radiant. With masters level injection experience, Lottie is specially trained in the latest techniques to help ensure natural-looking results.
Our skin rejuvenation treatments are under the medical direction of Grace Khouri, M.D. and we look forward to helping you look as young as you feel.
Please contact Chrysalis today to schedule a complimentary consultation that includes a skin analysis as well as recommendations for the best course of treatment for your unique skin care needs.
7760 Excelsior RoadBaxter, MN 56425
Photos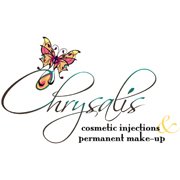 ---
623 Maple StreetBrainerd, MN 56401

0.12 mi
514 Washington StreetBrainerd, MN 56401

0.12 mi