Lakeland PBS
Lakeland PBS' mission is to educate, entertain, enrich and enlighten our community with the programming we produce right here in northern Minnesota and the nationally available programming we choose to air on our channels.
Lakeland Public Television understands that the media people are exposed to make a significant impact on their lives. Our hope is that the five channels we broadcast provide people with media experiences that make a positive impact on their lives… leaving people more knowledgeable, empowered, connected, and curious.
It is LPTV's vision to empower citizens and connect diverse communities! To this, we encourage comments on our FB page! Please know that Lakeland Public Television is not responsible for individuals' comments on our FB page. Comments may be removed if particularly profane or derogatory. Comments might also be used in our broadcast. Thank you for being part of our Lakeland Community!
422 Northwest 3rd StreetBrainerd, MN 56401
Photos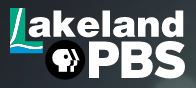 ---