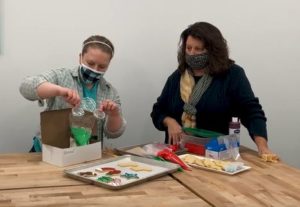 Brainerd, MN – Knotty Pine Bakery
Knotty Pine Bakery is committed to baking up pies, pastries, and homemade treats that are able to showcase local produce and seasonal flavors. Their signature pies come in a full range of sizes to match any appetite, and feature hand-rolled butter pastry with scratch-made fillings using berries, fruit and other produce harvested from local farms and orchards.
Have you ever heard of a kronut? Holly from the Visit Brainerd team talks to Knotty Pine Bakery owner Marie Kirsch about this sweet confection. We think that they are DELISH! Marie also talks about the cookie kits that are available for purchase while giving a tutorial on how to frost those holiday treats!
Knotty Pine Bakery can be reached at 218-454-2470, info@knottypinebakery.com, or visit the shop today to pick up some homemade baked goods!