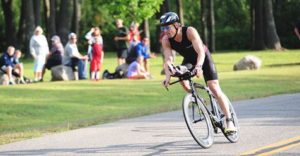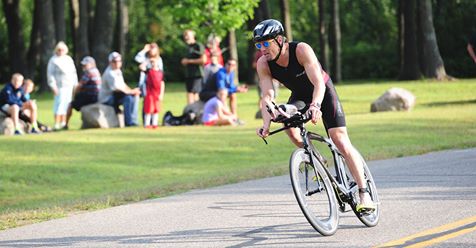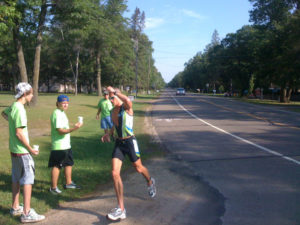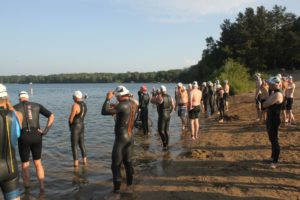 Photos submitted by Lakes Country Triathlon (C)
Lakes Country Triathlon will be held on Sunday, August, 25, 2019.
The Brainerd Lakes area has long been a great vacation destination and now we have one of the premier Sprint Triathlons as well. Started in 2003, the Lakes Country Triathlon has developed into one of the best triathlons in the state.
The race begins with a 1/4-mile swim in Whipple Lake which is known for its calm waters. Then it switches to a 14-mile bike ride through the rolling hills surrounding the Baxter / Brainerd Lakes area. The bike course uses Cedar Scenic Drive and it's a beautiful smooth ride with very little traffic. The race ends with a very flat 3.2 mile run through a quiet residential area.
The Lakes Country Triathlon is a great race, be it your first or fiftieth!
Location:
Whipple Beach
14441 Oakwood Dr N
Baxter, MN 56425
Registration:
Registration will close on Thursday, August 22, at midnight. Mailed entries must be postmarked by Monday, August 19. No entries will be accepted after these dates. Orders received after Thursday, August 15, will not receive a t-shirt. Online registration is also available on the event's website.
Individual fee: $60
Relay Team fee: $90
Proceeds raised from this event will be put back into the community to benefit the youth in the Lakes Area and Kiwanis charities. This event is organized by the Baxter Kiwanis Club.