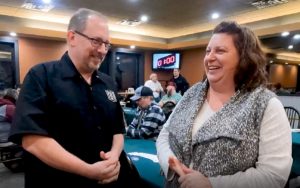 Shawn Pittman, founder of the Brainerd Lakes Area Poker League, is 'all-in' when it comes to providing a great experience for all levels of poker players. Players with little to no experience are encouraged to check out one of the many Texas Hold'em Tournaments that take place in the area. The volunteer dealers and fellow players are more than happy to teach the game. And who knows…you might win a prize!
Shawn explains the story of how the poker league started and how it is growing in popularity in this video.  
Make sure to follow them on social media to find out where they'll be playing next!