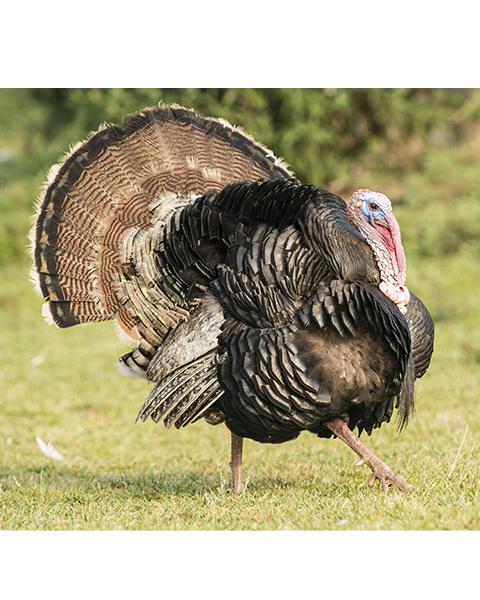 Brainerd Lakes Area Has Excellent Turkey Hunting Opportunities
The Wild Eastern Turkey is something that within the last 25 years has made a bounce back from its former decline in numbers. Throughout the central and lower parts of Minnesota Turkey have become a common sighting, including here in the beautiful Brainerd Lakes Area.
There are two ways one may approach the hunting of a Turkey. Either with a bow or a firearm. These both require different Licenses which may be purchased in multiple ways. Please visit the MN DNR website to see how you may acquire one.
Turkeys have 2 different hunting seasons in which they may be harvested, these being Spring & Fall. as for as how to hunt turkey, you may use a bow or a shotgun. During the Spring season to hunt with a shotgun you have to enter a lottery and will be given a session to hunt if luck has it.
Turkeys are a bird in which may be some of the most challenging to hunt. They are very aware of their surroundings and change behavior seasonally. During the spring Turkeys will respond to calls and changing the way you call may peak different turkeys' interests. During the fall however they are much more elusive and don't take to calling as well. Your best bet is finding traces of recent activity and sitting patiently for this bird of habit to come waddling on by.
With Fall Turkey Season just around the corner here's a few extra pointers to help start you out. Be early, turkeys get up before sunrise and start to communicate to group up. Try to locate these turkeys and move in on them. Once anywhere within 100 yards run at the group and break them up. Try to notice any turkeys that go off on their own. Make some calls to try an draw them back into range for a shot.
The Brainerd Lakes Area has a great number of places from which you may hunt. Click on this link to see some of these places you may choose to access.
Good luck for those of you who choose to take part in the festivities of Turkey hunting.