Bobby G's Guide Service
**Discover Fishing Adventures with Bobby G's Guide Service**
Venture into the heart of the Brainerd Lakes, Nisswa, and Central MN Lakes Area with renowned fishing guide Bob Gessell, affectionately known to many as Bobby G from his younger days. His reputation as a top-tier guide ensures that your Brainerd Lakes Area Fishing expedition will be an unparalleled experience.
Navigate the waters with Bobby G in his state-of-the-art V2090 Warrior fiberglass boat, powered by a robust 200 Suzuki four-stroke engine. Enjoy the luxury and comfort the boat offers, ensuring you remain dry as you traverse from one fishing locale to another. Enhanced power seats not only promise a smooth journey but also the utmost comfort for those day-long fishing marathons.
The Brainerd region is celebrated as one of Minnesota's premier fishing hubs. Its vast selection of lakes ensures there's always a prime fishing spot. If one lake doesn't excite you, there are hundreds more to explore. Notable ones include Gull Lake, Pelican Lake, Whitefish Chain, Leech Lake, and Mille Lacs Lake. Plus, a myriad of quaint smaller lakes are just a stone's throw away.
As a versatile angler, Bobby G ensures he takes you where the fish are biting best that day. Reserve a slot with Bobby G's Guide Service, conveniently located in Brainerd/Baxter, and dive into a fishing journey you'll cherish. And for those interested in a unique catch, Bobby G is famed for locating spectacular brown trout in a stream just 90 minutes from Brainerd.
2263 Red Oak Drive SouthwestBrainerd, MN 56401
Photos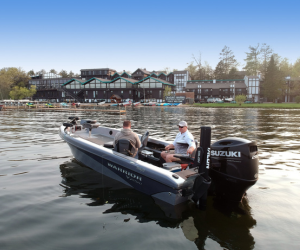 ---