Boggs Fishing Adventures
I am Captain Richie Boggs and I have a passion for fishing! I have been fishing my entire life and guiding for 30 years. I am on the water daily so that I am prepared for the next fishing adventure. It's important to me that I know where the fish are and what they are eating so that YOU can catch fish!

I am a full-time Guide spending the Summer and Fall months freshwater fishing in Northern Minnesota; and, the Winter months Saltwater Fishing in Marco Island, FL.

The boat, tackle and equipment are all top-notch to ensure that every opportunity counts.
I am easy-going and look forward to fishing with you while creating your fishing memories.

I like to practice catch and release with certain species but you have the final say on all your catches within regulations. If you keep fish, I will clean and pack them for you.

I enjoy introducing our future anglers to the sport of fishing; and, take great pride in keeping children engaged throughout the trip while also educating them on the sport.

I am very passionate about my guide service and strive to exceed all expectations from the moment we meet in hopes you will get "hooked" on this great sport and become a lifetime customer.

If your group requires more than 1 boat, I have a team of guides that share my passion.
Photos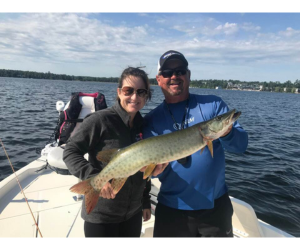 ---