10 Ways to Support Brainerd Businesses During COVID-19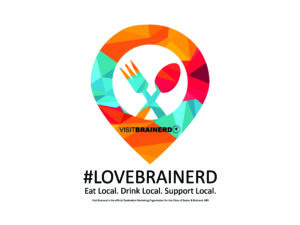 The COVID-19 pandemic has taken a toll on many people and organizations in all corners of the world. It has also resulted in challenging times for many of our local businesses, which are incredibly vital and unique to our community. They are why we #LoveBrainerd.
Some businesses have been forced to temporarily close, and many others have had to scale back or change their operations completely. Even as Minnesota businesses start to re-open, it might cause some uneasiness about how you as a community member, second-home owner, or visitor should #LoveBrainerd in times like these. These times are critically important though, if you want a business to be here when you're ready to get out again or the next time you visit, then we need you to support that business today.
Here are a ten ideas for how you can support our local businesses.
Shop Remotely, Shop Online—Many businesses have an option to purchase their goods or services through their website, Facebook, via a phone call or through email. Online purchases are a great way to support local without leaving the comforts and safety of home.
Order Takeout or Delivery—Most restaurants have found a way to continue serving during this difficult time. Many have curbside pick-up or delivery options that they couldn't offer before. Now is the perfect time to order from your favorite restaurant or to try somewhere new.
Purchase Gift Cards—Purchase a gift card now to use later. This will help bridge the cash-flow gap for businesses. Buy future you a date night, shopping spree, or lunch with friends.
Order Ahead—Make your transactions easier and less stressful by placing your order prior to arriving. This will lessen the risk for everyone involved by shortening exposure times.
Buy Local—Many of the items you might typically buy from major online retailers or at the big box stores are available at your local shops as well. Support small business owners, the people who know your name and support our youth sports, nonprofit organizations, and community fundraisers. BONUS! There are fewer people inside most small businesses at any one time.
Stay Home—A cough, sore throat, fever or runny nose are all signs that you should stay home. You'll be helping out businesses by ensuring their employees stay healthy.
Avoid Paying with Cash—This is another simple way to limit the risk of exposure to employees. Credit, debit, and contactless options like Apple Pay or Google Pay are great ways to eliminate touching key pads or handling cash.
Write Good Reviews—Share the love! Write a positive review about a business on Facebook, Google, or Yelp.
Get Social—Utilize social media to follow, like, share, comment and spread the news of local businesses to all of your friends and followers! Did you get an incredible lunch delivered right to your door, or fantastic customer service from your local grocer? Give them a shout-out!
Be Understanding—None of us have any idea what other people are going through. Be kind. Be patient. Know that each business is facing unique circumstances and they are doing what's best for them. Reach out to business owners or employees to ask how they are doing, or to simply let them know you support their decisions. It means a lot!
These simple changes can go a long way in helping businesses improve cash flow, keep employees on payroll, feel connected, and boost morale. If you #LoveBrainerd the way we love it, then support local businesses. Eat local. Drink local. Support local. Check out our business directory online; this is not an exhaustive list of local businesses by any means but you might find a business you didn't know existed.
Visit Brainerd is the official destination organization for the Cities of Baxter and Brainerd, MN. Visit Brainerd is primarily funded by a local lodging tax collected from short-term lodging properties within the limits of each respective city. The organization's primary mission is to promote Baxter and Brainerd as a premiere destination for business and leisure travel and to provide unbiased information about the community. Visit Brainerd's office, information center and gift store are located in downtown Brainerd at 706 Laurel Street.