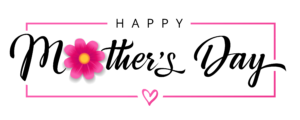 Looking for a way to celebrate Mom? Here's a list of Brainerd and Baxter businesses offering dining and shopping deals. Share the Best of Brainerd with the special moms in your life. An added bonus this year…shopping local will go a long way in helping our community stay strong. Do you have a special that you'd like added to this list? Email the Visit Brainerd team.
Fabulous Food Options
Prairie Bay Mothers Day Menu. Pre Order online now through Thursday. Orders available for pick up on Saturday after 3 pm Order Link
Iron Range Mothers Day Menu. Pre Order online today through Thursday. Orders available for pick up at Saturday after 3 pm. Order Link
Sherwood Forest Mothers Day Menu. Pre Order online today through Thursday. Orders available for pick up on Saturday after 3 pm. Order Link
Mother's Day gift card special. Purchase $40 of 612 gift cards for mom, receive $10 bonus gift card for yourself. Pick-up or mailed to you or your mom. Valid: 5/5–5/8.
Pre-order dinner by 3 pm on May 8 for pick up on Sunday, May 10th, 12-3 pm. Mother's Day Menu:
Choose two entrees: Prime Rib Au Jus, Shrimp Scampi, Baby Back Ribs, Lobster Mac
Choose your salad: Black Bear House Salad, Caesar Salad, Garden Salad
Choose your side: Au Gratin potatoes, Wild Ric Pilaf, Chef's Vegetable Medley
Dinner for two – $55     Dinner for four – $100
Add Chef Joe's Cheesecake: Whole – $35     Half – $20
Mother's Day is a day to celebrate all moms! Serving a full brunch! Your choice of broasted chicken, ham, eggs, mashed potatoes, breakfast potatoes, fruit and waffles, vegetables, strawberry parfait. Cost is $15.
Mother's Day Specials at DDWC + a complimentary rose for all mothers. Call 454-DDWC for curbside pickup on Mother's Day!
$12.95 Ham & Potatoes
$14.95 Salmon & Rice
Treat your mom this Mother's Day with homemade goodness from the Knotty Pine Bakery! Raspberry lemon cake, sugar cookies, and tart samplers. Get your order in by Wednesday, May 6 for pick-up on Saturday.
A free small latte when you bring mom in.
Free custom coupon book for mom with a growler purchase. 8 coupons can be personalized. Must order by Friday, May 9. First 25 orders. Email suli@roundhousebrew.com for more information and to order.
Take and bake Mother's Day brunch. Food will come with easy instructions and ready to go in your oven. Order by 6:00 p.m. on Thursday, May 7 by calling 454-SAGE or emailing Sarah.
Call 218-828-0206 to order your Mother's Day dinner from Wings Café. Your choice prime rib or chicken Oscar. Add rhubarb pie or Oreo cheesecake for $1. Open until 4 p.m. daily.
Mother's Day is fast approaching! Please get your orders to us by noon on Thursday! All orders come with choice of a FREE bottle of house red or white wine And a FREE creme brûlée for EVERY MOM! All dining option are $23.99
Sunday Brunch: Honey glazed ham, bacon braized garlic potatoes, 5 cheese quiche, Belgian waffles with berries and cream, buttermilk biscuits with sausage gravy, fresh fruit and baked pastries.
Saturday or Sunday Dinner: Slow braized beef short ribs, smoked gouda scalloped potatoes, brown sugar orange glazed root vegetables, fresh bread, seasonal salad with local honey dressing, better than sex chocolate cake.
Saturday or Sunday Dinner: Sausage and chicken penne, Caesar salad with fresh parmesan, roasted garlic build a bruschetta station, antipasto salad, better than Netflix chocolate cake.
Add a local florist spring bouquet in vase – $49.99
Add Infinity Med Spa gift certificate – $79.99
Favorite Flowers Options
Show your mom the love and appreciation she deserves by sending a bright bouquet. Order early for our freshest picks. We offer safe curbside pick-up and no contact deliveries
Mothers day weekend is this weekend! We are doing $3 off your first hanging basket for moms on Saturday and Sunday.
Give mom something as beautiful as she is! She deserves it! April 30th through May 10th:
Free tomato plants for everyone! (while supplies last)
Get a free fertilizer with your hanging basket purchase! See the coupon below! (while supplies last)
Save 10% on Geraniums, New Guinea Impatiens and Tuberous Begonias over the individual 4.5″ pot price when you buy a dozen of a single variety!
Full Flat Special! Save when you buy a full flat of a single variety over the individual pack price!
Moms love our gift cards too!
This week we are celebrating our Mother's. We encourage you to place your order at our website northcountryfloralmn.com.
Shop Til' You Drop Options
Order Mother's Day Gift Baskets through May 8. Available for CURBSIDE PICK UP on May 8th from 12-2pm! Place your order via email  and please include your phone number and any specifications. Substitutions may occur due to stock levels; prices range from $70-$140.
We get it – it's hard to find a gift worthy of the woman who deserves it all. That's why we're offering FREE home bike delivery so you can have a brand-new bike delivered right to her door.
We are officially open for curbside services starting today 5/04/2020 from 9-5 Monday – Friday. We ask that you call ahead or come up to our door and click on the doorbell (located on the left side), once you have notified us, we will be out as soon as possible.
Give the gift of LOVE.  Our love gift set makes a perfect gift to show you care, whether it's your mom, wife, or a bride-to-be. The Cup of Love set includes nurturing rose tea sachets, Rose Tea body butter sugar scrub and Rose Geranium bar soap. You can choose to add on our handmade washcloth, personalized enclosure card, or gift wrapping. Each gift set comes packaged in a recycled kraft gift box.
We will be open for curbside pick-up Tuesday – Saturday from 10am – 2pm starting next week! Call in, or order from our website, and we will have your goods ready and will bring them to you. We just added our beautiful LOVE gift set today, perfect way to show it.
Stop on into Wild Bird and we can help you get mom that perfect gift! Gift bags have been a very popular item! You pick what you want in it, and we make it cute!