Crow Wing Viking Festival
The family-friendly Viking Festival features Viking-age crafts, costumes, weapons, mock battles, music, and games. The event strives to be authentic to the Viking age with the slogan, "Real Vikings. No Horns." The popular conception of horned helmets originated with artists and an opera costume designer during the 19th century.
Festival-goers will be able to see and try on replicas of actual Viking helmets. The Crow Wing Viking Festival is family friendly! Battle reenactments are historically realistic but still appropriate for all. Food will be available on-site. Lefse wrapped hot dogs and more.
Admission is capped at $35 for a family.
Located at the Crow Wing County Fairgrounds 2000 SE 13th St, Brainerd, MN 56401.
2000 Southeast 13th StreetBrainerd, MN 56401
Photos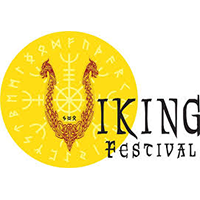 ---