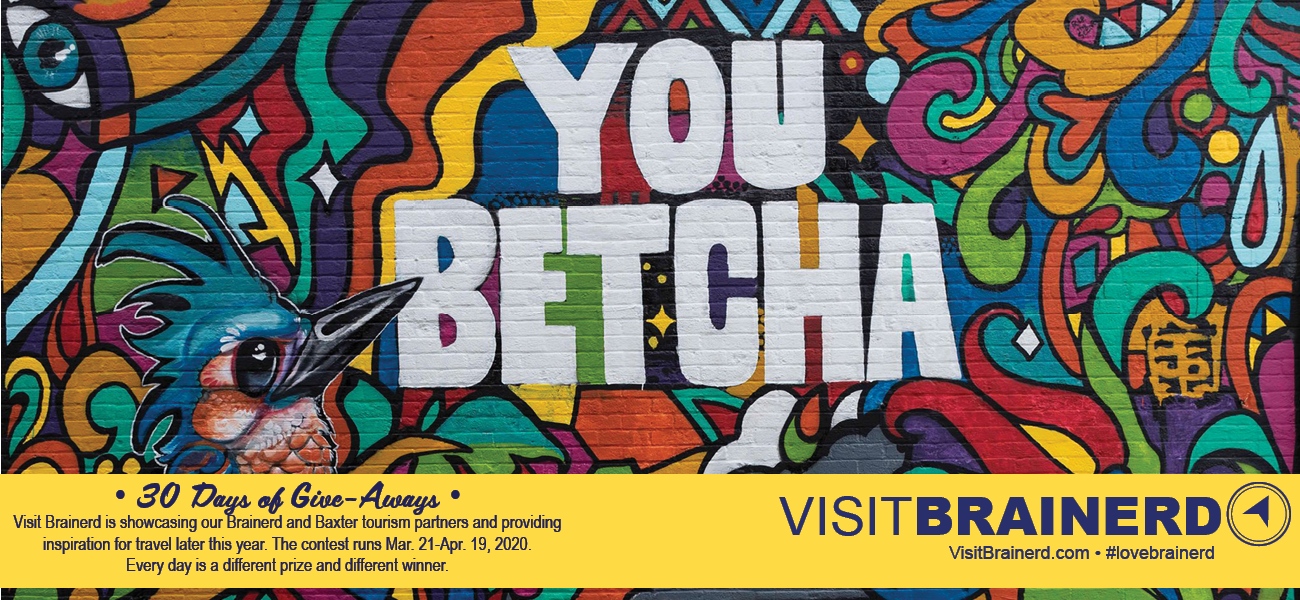 30 Days of Giveaways Contest Starts March 21
Over the next few weeks, while many of us spend time online rather than together in-person, Visit Brainerd is offering a fun way to plan ahead. We've purchased gift cards from our partners in the tourism industry—hotels, attractions, restaurants and breweries. During the next 30 days we will be giving away a gift card each and every single day. Our 30 Days of Giveaways will be held March 21–April 19, 2020.
"We have a couple of goals in mind with this contest," said Mary Devine Johnson, Visit Brainerd Executive Director. "First, we want to support local tourism and hospitality businesses during this difficult time, and second, we want to encourage people to plan ahead and be optimistic that this too shall pass. And when it does we want them to visit Brainerd and experience our destination first-hand," concluded Johnson.
There are 30 different prizes and daily registration is required. The gift certificates will be mailed to the winners. Many of the gifts cards are available for online purchases but some of them may not be used until later this year.
Prizes, winners and announcements are available on the website.